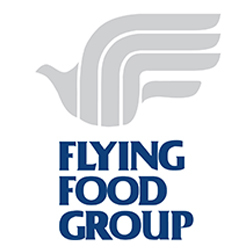 Food Service Preparer
Sorry, this job has expired.
Miami, FL
401K / Retirement plan, Dental Insurance, Disability Insurance, Health Insurance, Life Insurance, Paid holidays, Paid personal time, Vision Insurance
Flying Food Group is currently seeking hot and cold Food Service Preparers.

Some of our additional benefits include:
• Sick time
• Free meals

As a Food Service Preparer you will:
• Follow established rules of each unit for entry to building and work areas, properly attired and In compliance with HACCP guidelines for personal hygiene.
• Observe security precautions as mandated by unit management.
• Read instructional charts or diagrams to determine amount and kind of foods and supplies to be packaged or assembled into trays or containers.
• Comply with all HACCP and Flying Food Group sanitation and proper food handling policies and procedures.
• Cut fruits/vegetables/meat using knives or slicing machinery in a safe manner to specified weights or sizes.
• Portion and garnish hot cooked foods, such as meat and vegetables, into individual serving dishes.
• Inspect dispensed items for contamination by foreign bodies.
• Properly return food for storage or dispose of unused food items or supplies to proper storage facility for future use with adherence to dating and rotation schedule.
• Remove pans or trays of portioned salads, desserts, rolls, cream, and other cold food items from refrigerator or pantry, and place at appropriate station for tray assembly counter/tables to facilitate assembly of meal trays.
• Store completed trays in airline storage carts or containers to be transported to airplane.

• Stand and walk.
• Reach with your hands and arms.
• Stoop, kneel, or crouch.
• Lift and/or move up to 20-30 pounds.
• Be exposed to extreme cold (non-weather).
• Balance team and individual responsibilities.
• Follow instructions.
• Respond to management direction.
• Ask for and offer help when needed.
• Generate suggestions for improving work.
• Complete work in a timely manner.
• Consistently show up to work on time.
• Meet productivity standards.
• Observe safety and security procedures.
• Report potentially unsafe conditions.
• Morning or afternoon shifts.

Join Flying Food Group and be part of a dynamic company, honored for steady growth, diversity, and exceptional service and products. Customers include over 80 of the world's leading airlines-primarily international-plus global retail brands. FFG provides multiple career possibilities at key gateway cities. The company's team-based structure offers employees mobility, and the chance to collaborate system-wide on meeting customer needs.

Click "Apply Now" to email us your resume.

We are an Equal Opportunity Employer.

11600